Dariusburst CS Core
Posted by Ric Strictly Limited Games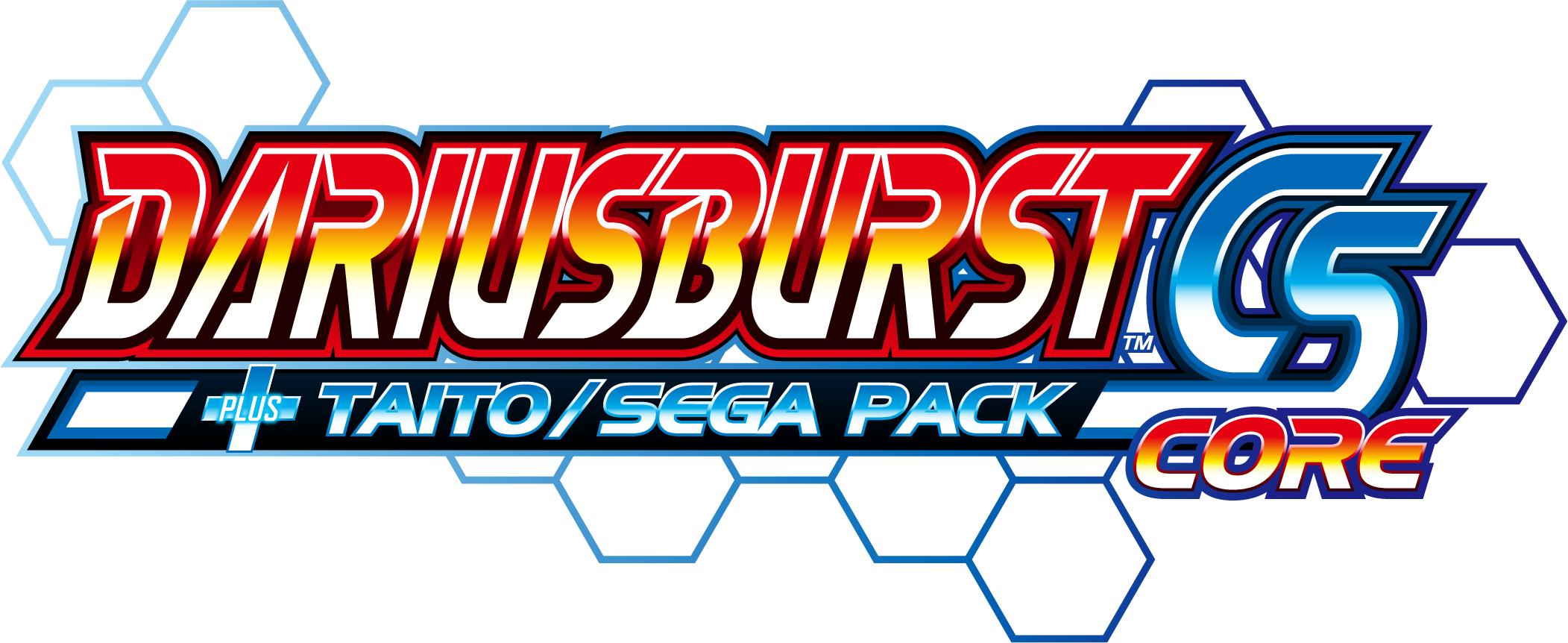 | | |
| --- | --- |
| Developer: | Pyramid |
| Licensor: | TAITO |
| Publisher: | Strictly Limited Games |
| SLG Pre Order Start: | 23.10.2022 |
| SLG Release Number: | #77 |
| Platforms: | Nintendo Switch |
| Genre: | Shoot em Up |
DARIUSBURST CS CORE +SEGA +TAITO PACK
With the new DARIUSBURST CS CORE +SEGA +TAITO PACK you will get an exclusive Nintendo Switch physical release with a Limited Edition Collector's Edition, with several Collector's Items.

Pilot one of 15 ships into battle against relentless waves of enemies and huge, aquatic-lifeform-modelled battleships over numerous different stages. By using the burst laser wisely try to defeat the boss at the end of each stage and break the high score.

The DARIUSBURST CS CORE +SEGA +TAITO PACK contains the CS and DLC Modes,

Choose the CS Mode to play the whole history of this franchise and pilot the Silver Hawk into space battling the Belsar across the galaxy featuring new, exclusive stages and story!

Choose the DLC mode and pilot ships from the iconic Sega and Taito franchises in specially arranged stages!

This packaged version includes the whole history of the DARIUS Saga and will only appear on Nintendo Switch.

List of Features
Expanded CS Mode with new scenarios and 6 new areas.
Arranged stages from DARIUSBURST ACEX+'s Event Mode and the PSP version.
Features Replay Mode, Ghost Score and force feedback.
New DLC Mode stages with 6 guest ships included from Sega and Taito.

CS mode features 6 new areas, for a total of 225 areas, with the following features included:
Ghost Mode: learn from the best players!
Replay Mode: study your own play and hone your skills!
Controller HD Rumble: force feedback via the Joy-Con!
In DLC mode, six new ships are reporting for duty from the TAITO and SEGA universe to join the battle against the Belsar.
 
Screenshots