Strictly Limited Games. Let's get physical!
Strictly Limited Games – publishing physical limited editions of significant and culturally valuable video games and home of high quality Collector's Editions for fans and gamers all over the world.
Here you will find higher tier games from very famous video game IPs such as Wonder Boy, Bubble Bobble or R-Type, but also awesome indie games that might otherwise have flown under the radar and become lost
forever in the eventual digital death of a game, a very real risk of digital downloads. Having already made your order, you still have a forever copy to enjoy for years and years to come.
Our games come with unique cover art and by the individual numbering, every copy becomes unique and, therefore, has a significant value for collector's and fans.
Strictly Limited Games publishes games for Nintendo Switch, PlayStation 4 and 5.
Making great efforts to bring you the best in video gaming excellence, such as co-funding
projects together with passionate development teams, Strictly Limited also have a dedicated focus to unearth and resurrect games from back in the day that for some reason never got a proper release. This includes former arcade-only titles, as well as games previously only available in Japan.
All in all, we publish the games that we love… and hopefully you'll feel the same way as we do!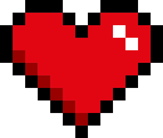 Wanna know more about our Releases?