Bud Spencer And Terence Hill - Slaps & Beans 2
Posted by Ric Strictly Limited Games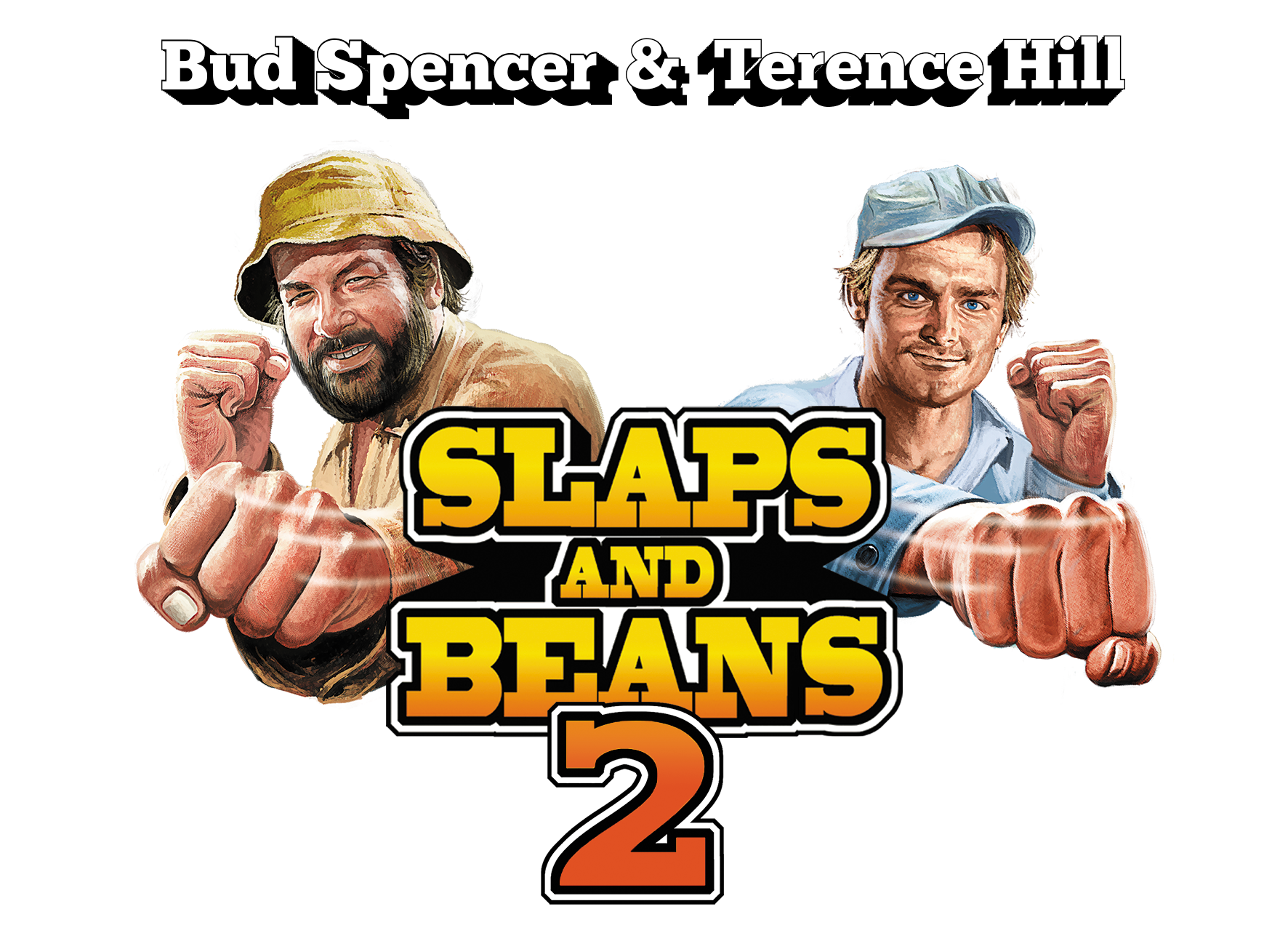 | | |
| --- | --- |
| Developer: | Trinity Team |
| Licensor: | Buddy Productions |
| Publisher: | ININ Games |
| Partner Store Pre Order Start: | 20.04.2023 |
| Platforms: | Nintendo Switch, PlayStation 4, PlayStation 5 |
| Genre: | Beat 'em Up, Action |
After the success of Bud Spencer & Terence Hill - Slaps and Beans, Trinity Team, Buddy Productions and ININ Games are back with a new game dedicated to all fans of the mythic movie duo.  
Go on a brand-new Bud & Terence adventure that will see yet another unlucky villain receive a proper beatdown. Staying true to the classic side-scrolling beat 'em up mechanics of the first game, Slaps and Beans 2 features earth-shattering slaps and flying kicks, but as part of an enhanced combat system with much more depth. The game can be enjoyed solo or in local co-op and the gameplay is further enhanced by a variety of mini games that are weaved into the story for a refreshing twist. With its faithful characters and combat, music from the original movie composers Oliver Onions and even included voice dubbing, Slaps and Beans 2 will make the hearts of fans around the globe beat faster.  
Shipwrecked in Africa, Bud and Terence rescue a village from thugs and try using a local banana barge to find their way back home. But of course, it wouldn't be a Bud and Terence adventure if everything went according to plan. You will find yourself on a trip around the globe, playing as an undercover cop in Miami, diving into an underground betting ring disguised as a gambler and fighting gangsters, ninjas, soldiers and more along the way. And somehow everything seems to be connected to bananas!
Features included in the new episode:  
ODDS AND EVENS: A brand-new, explosive & ludicrous story adventure with an enhanced combat system: Both heroes now have signature abilities and unique power ups. INCLUDED: Reversible cover from Renato Casaro, creator of Bud Spencer movie posters.

 

ACE HIGH: Neither dumb, nor mute: The game now includes voice dubbing in English, Italian, German and Spanish. Enjoy the new music from Oliver Onions, the original movie composers, to harmonize with the sound of slapping. 

 

CRIME BUSTERS: Anything can be a weapon! Along with the signature abilities, you can now use objects from the environment to beat the daylight out of enemies. And we have lots of beans (and bananas)!

 

DOUBLE TROUBLE: Team up with your buddy, to enjoy the story in 2-player couch co-op. Lots of competitive mini-games are included throughout the story, adding various fun gameplay mechanics. 

 

WHO FINDS A FRIEND FINDS A TREASURE: The dedicated party game mode (mini-games only) for up to 4 players lets you compete and chase those high scores. Beautiful, hand-drawn pixel art, for pixel-perfect slapping.