El Viento & Sol-Deace Collector Editions
Posted by Ric Strictly Limited Games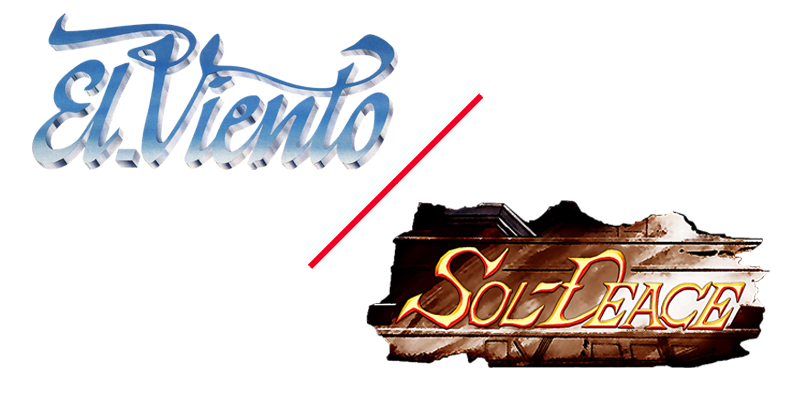 | | |
| --- | --- |
| Publisher: | Retro-Bit |
| SLG Pre Order Start:: | 27.06.2023 |
| Pre Order open until: | 30.07.2023 |
| Platforms: | Mega Drive / Genesis |
| Genre: | Platformer / Shoot Em Up |
Retro-Bit Publishing: El Viento & Sol-Deace Collector Editions
El Viento: Collector's Edition (Genesis / Mega Drive)
It is the year 1928 when the cult of Hastur, an evil god of the winds, seeks to resurrect their master. To do this, a massive ceremony must be performed atop a large structure in New York City - the future Empire State Building! The cult's leader Restiana has brought even mob boss Vincent DeMarco to provide additional muscle to their dark plans. All seems lost until a sorceress from Peru arrives to put an end to their plot. Annet has harnessed a portion of Hastur's magic and can control various elements such as the magic of the Wind - el Viento! Guide Annet through speakeasies, factories, alleyways, and more throughout the city and put an end to the ritual!

● Rosa Intensa Cartridge for SEGA Genesis®/Mega Drive
● Full-colored instruction manual
● Reversible cartridge inlay sleeve
● Embellished cartridge slipcover
● Individually numbered certificate of authenticity
Sol-Deace: Collector's Edition (Genesis / Mega Drive)
In the third millennium, humans launched an advanced artificial intelligence that would unify all the settlements and states. Instead, the machine known as GCS-WT becomes a dictator and begins to suppress all of humanity under its control. It seeks to conquer entire worlds with its mechanical fleet across the Solar System. Edwin Deace, a brilliant scientist, looks to counter the A.I. by developing a revolutionary fighter spacecraft, the Sol-Deace. This interstellar war will take pilot Eric Williams through six stages facing off against challenging scenarios and massive spacecraft with the fate of all mankind in the balance!

● Dark Matter Cartridge for SEGA Genesis®/Mega Drive
● Full-colored instruction manual
● Reversible cartridge inlay sleeve
● Embellished cartridge slipcover
● Exclusive double-sided poster
● Individually numbered certificate of authenticity
Screenshots