Rising Hell
Posted by Ric Strictly Limited Games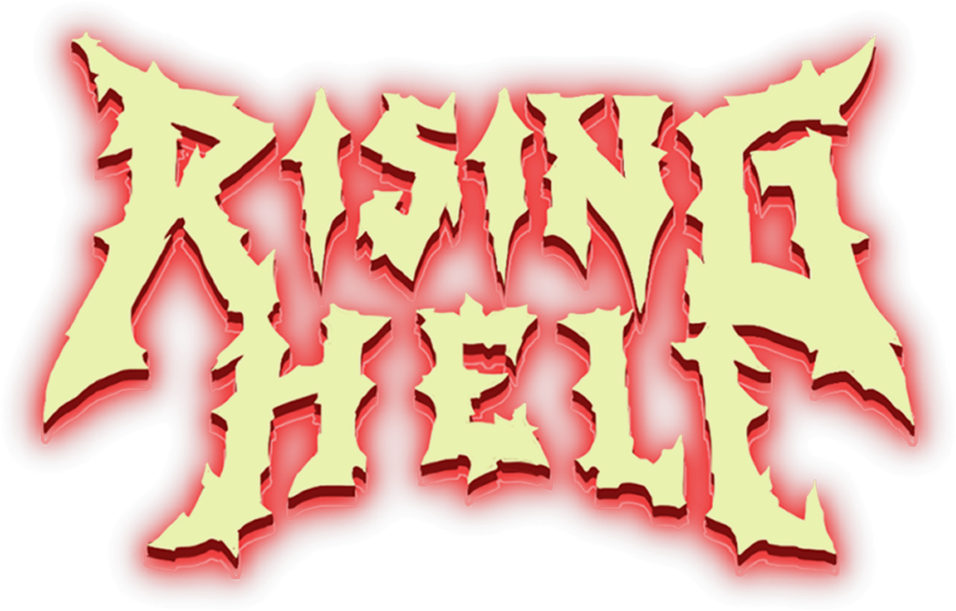 | | |
| --- | --- |
| Developer: | Tahoe Games & Toge Productions |
| Publisher & Licensor: | Chorus |
| SLG Pre Order Start: | 12 December 2021 |
| SLG Release Number: | #59 |
| SLG aspired shipping: | April 2022 (TBC) |
| Platforms: | Nintendo Switch, Playstation 4 |
| Genre: | 2D Action rogue-lite |
Rising Hell puts you in the shackles of Arok, a sinner wielding a mysterious bestial arm with the power to kill demons. Fight your way through hordes of blood-lusting abominations, as you ascend vertically through the randomly-generated and ever-changing depths of hell, to reach freedom and resurrect your dark master Lucifer on the surface.
Head-banging heavy metal riffs and gorgeously grotesque pixel graphics will accompany you on your climb, facing the bug-ridden Beelzebub's Lair, and other pits of hell with different creatures, bosses, and living traps lurking at every turn. To stand a chance, you need to chain together combos, complete jumping manoeuvres and collect red orbs from slain foes, to spend on mighty buffs and talents. You can even unlock additional characters to switch up your playstyle!
Whether you're a veteran with a knack for retro games or this is your first rogue-lite rodeo, Rising Hell will give you the kick you need! With the threat of permadeath pumping adrenaline through your veins, one thing's for sure – you're in for a hell of a time as you head-bang your way up on this highway from hell!
Features:
Slay in style while head-banging to heavy-metal riffs
Vertical hell-ride: Climb out of ever-changing, procedurally-generated hell by chaining together jump-attacks and satisfying combos
In true rogue-lite fashion, the threat of permadeath is ever present, but if you meet your demise, you come back stronger, as buffs continue to level up
Unlock and play additional cursed characters to explore a variety of playstyles, including the powerful Sydna or the agile rogue fiend Zelos
Fight epic boss battles, slaying ancient demons such as Dagon, Beelzebub and more
Choose between campaign and challenge modes to satisfy whatever piques your dark desires
Screenshots