Aaero
Posted by Ric Strictly Limited Games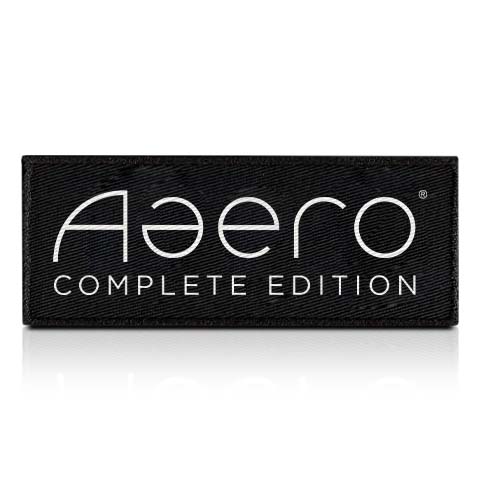 | | |
| --- | --- |
| Developer & Licensor: | Mad Fellows |
| SLG pre-order start: | 19 December 2021 |
| SLG release number: | #60 |
| SLG aspired shipping: | April/May 2022 (TBC) |
| Platforms: | Nintendo Switch |
| Genre: | Rhythm Rail-Shooter |
About this game
Aaero is a rhythm rail shooter game synergizing high-speed sci-fi shooting action with an incredible licensed EDM soundtrack, to deliver an exhilarating audio-visual experience.
Speed through stunning, futuristic environments in a stylish spacecraft, tracing ribbons of light that visualise the EDM songs while evading obstacles, eliminating approaching enemies and overcoming epic boss battles. The game controls like a twin-stick shooter with the left stick controlling the ship, which has to grind along the ribbon, and the right stick for targeting enemies. If you play well, your score multiplier will build up and you can chase that high score on the leader board, for an extra dose of adrenaline.
Key Features:
Pilot your spacecraft through dynamic environments, negotiating obstacles and battling enemies and monstrous boss creatures, all synced to a banging soundtrack.
Experience a unique sensation of speed and tunnel-vision as the levels warp and twist around you, perfectly combining music, gameplay and visuals.
Vibe with licensed music from superstars of the EDM genre, including Noisia, Flux Pavilion, Katy B, Neosignal, Astronaut, Barely Alive and many more.
Soar through 21 different levels, each painstakingly crafted to match the music.
Four game modes - Normal, Advanced, Master and Chill-out (a relaxed, practice-focused mode).
Aaero: Complete Edition for Nintendo Switch includes all additional DLC content in one package: the 1000DaysWasted: Drum & Bass Pack, the Monstercat Pack as well as the Comet, Phaser and Sol ship skins.
Screenshots