Blast Brigade vs. the Evil Legion of Dr. Cread
Posted by Ric Strictly Limited Games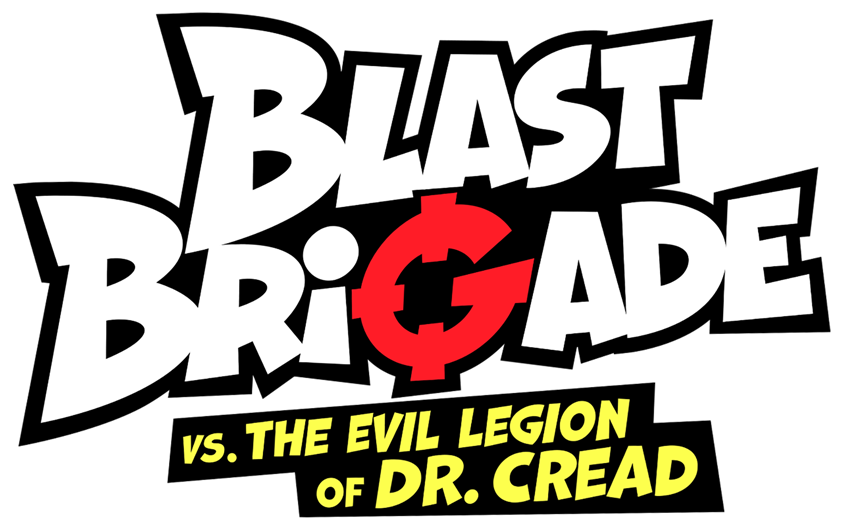 | | |
| --- | --- |
| Developer: | MY.GAMES |
| Licensor: | MY.GAMES |
| Publisher: | Strictly Limited Games |
| SLG Pre Order Start: | 05.03.2023 |
| SLG Release Number: | #84 |
| Platforms: | Nintendo Switch, PlayStation 4, PlayStation 5 |
| Genre: | Action, Metroidvania, Run-and-Gun |
Blast Brigade is a unique blend of Metroidvania and twin-stick run and gun, with a shot of Megaman elements, featuring 4 playable characters with unique abilities and personalities, between which the player can swap at any time. This being a Metroidvania, these abilities are naturally necessary to progress through the interconnected world, as well as discover secrets and materials to upgrade your workshop. And you really want to, because this game won't be a walk in the park. Even normal enemies can kill you if you are not careful, and for the bosses, pattern memorization is key. Don't say we didn't warn you.
Speaking about the world, Blast Brigade manages to stand out here as well, leaning heavily into 80s spy movie tropes with its archetypical characters and the classic setting of a tropical island housing the super villain's base. Combined with its bright Saturday morning cartoon style graphics and fourth-wall breaking humor, Blast Brigade really manages to stand out in the sea of samey action-platformers.
 List of Features
ASSEMBLE THE TEAM!

Switch between four playable heroes with unique abilities and weapons!

AMAZING ABILITIES!

Use a grenade launcher, grappling hook, and chakram-teleporter to beat foes and challenges!

CRUSH BOSSES!

Take down hybrid monstrosities, giant robots, ninjas, and other evil minions!

METROIDVANIA WORLD!

Explore, backtrack, and trailblaze non-linear routes through gorgeous, interconnected biomes!
Supported Languages: English, German, Spanish, French, Italian, Japanese, Korean, Portuguese, Russian
Why Blast Brigade vs. the Evil Legion of Dr. Cread is joining the SLG catalog
While Metroidvanias with multiple playable characters have popped up here and there, Blast Brigade puts a special twist on the mechanic.
Introducing the Phaseshift Duplicator! It allows one to exchange people on a quantum level. Originally used by Dr. Cread escape assassination attempts by replacing himself with another him from another dimension, it quickly falls into the hands of our heroes. While very fortunate for the player, since characters can be swapped out at any moment to make use of their unique abilities, not so fortunate for the character themselves. You see, they don't exactly fight for the same sides. Or get along. At all. So being stuck to each other on a quantum level isn't especially to their liking. They are only united in their goal to take down Dr. Cread. Will they be able to put aside their differences and fulfill their mission? All these elements make Blast Brigade one of a kind, and we're really happy to have it join our catalog.
Screenshots