Pocky & Rocky Reshrined
Posted by Ric Strictly Limited Games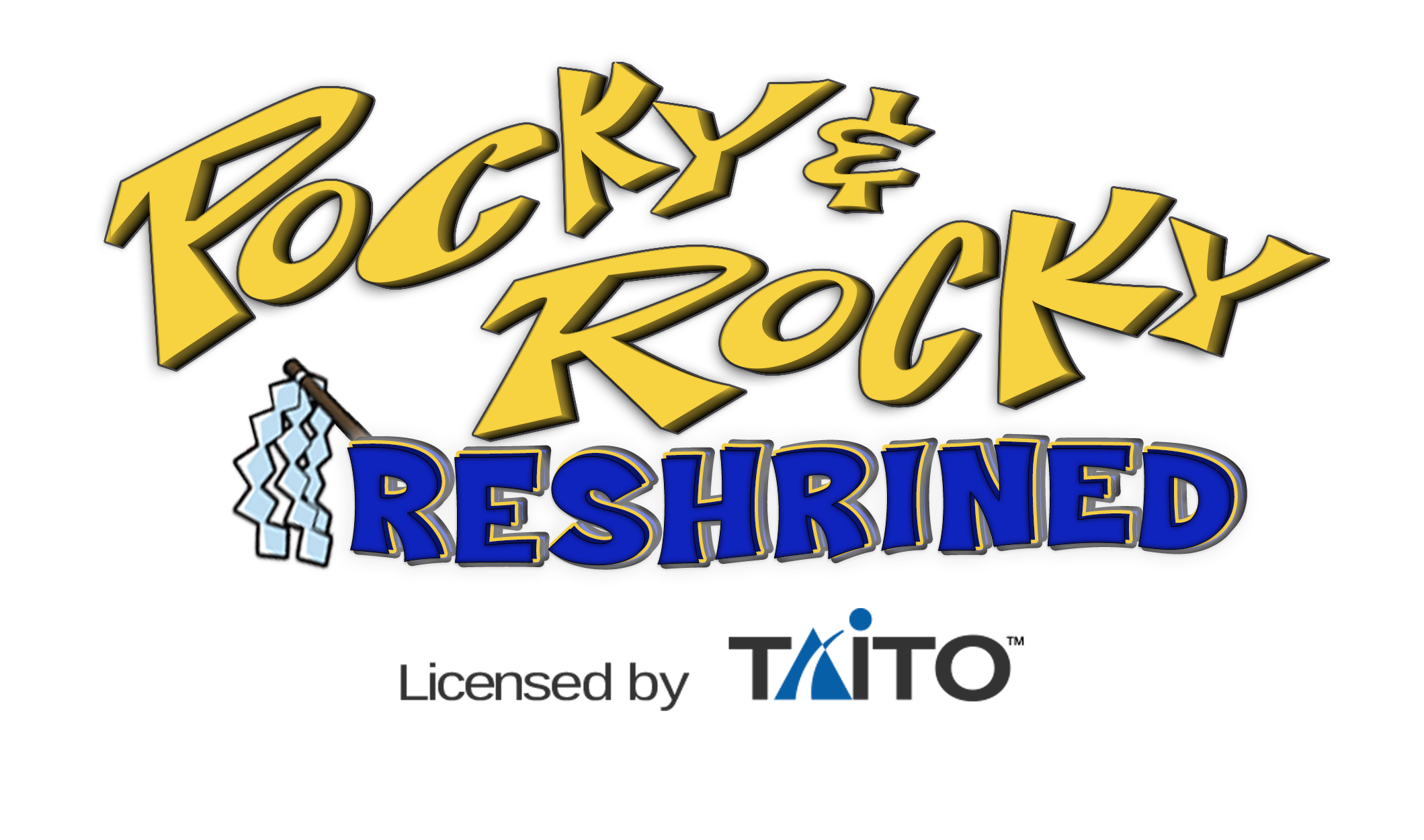 | | |
| --- | --- |
| Developer: | Natsume |
| Publisher: | Natsume / ININ Games |
| Licensor: | TAITO Corporation |
| SLG Partner Store pre-order start: | 31 March 2022 |
| Platforms: | Nintendo Switch, Playstation 4 |
| Genre: | Multi-directional scrolling shooter |
Pocky & Rocky back on a brand-new adventure!
The shooting game series, with roots going back to the original Taito-released '80s arcade game, has delighted many generations of gamers. Now, the brand-new Pocky & Rocky Reshrined finally brings the iconic duo back!
This third and latest addition to the legendary series takes the shape of a multi-directional scrolling shooter with fantastic retro-style graphics, awesome sound design and lots of additional features and content!
Features:
Classic 16-bit style graphic & sound for a nostalgic retro feeling
Five adventurous characters to choose from! Besides the beloved duo Pocky and Rocky, you can also play as: Ame no Uzume, Ikazuchi und Gozen Hotaru
Master the stages in the single-player Story Mode or battle your enemies together with a friend in 2-player co-op Free Mode
Collect coins to unlock the Easy Mode to reduce the difficulty and play more smoothly to the end
Challenge yourself and master various unique stages with lots of different enemies
Compare your scores with others and climb to the top of the Online Leaderboard
Join Pocky and Rocky on their adventure to defeat the evil Black Mantle!
Pocky & Rocky Reshrined can be pre-ordered as a Limited Edition and as a Collector's Edition which includes amazing physical collectibles! Both editions are also available as bundles with an awesome ~27cm / 10.6in Rocky plushie!
 
Screenshots