Vasara Collection
Posted by Ric Strictly Limited Games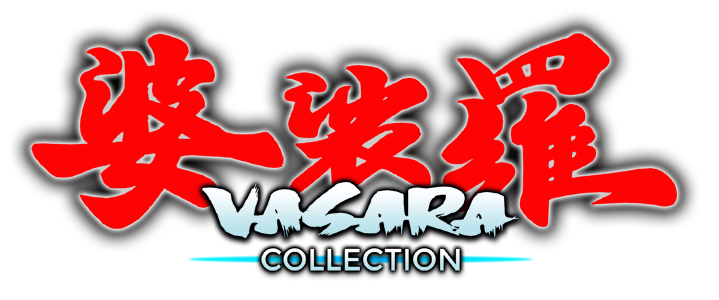 | | |
| --- | --- |
| Publisher: | QUByte Interactive |
| Developer: | QUByte Interactive |
| Published Physically: | 28/07/2019 |
| SLG Release Number: | #19 |
| Platforms: | Nintendo Switch, PS4, PS Vita |
Set at the dawn of an alternate universe 17th Century Japan, the pre-eminent ruler Hideyoshi Hashiba has passed away and the brutal warlord Ieyasu Tokugawa is planning to take over the rule as Shōgun. Choose one of several protagonists, all with their own special abilities, as you battle your way through branching paths and multiple endings!
Exclusive to the Nintendo Switch and Playstation 4 versions will be the brandnew Timeless Mode with stunning new 3D graphics – surroundings, enemies and protagonists, everything meticulously remade for our current gen systems. The skill-based gameplay keeps you at the edge of your seat at all times! Stay alive during the frantic gameplay where everyone, and everything, is trying to kill you! An easy mode is avaliable for the shmup master in training…
Features:
Contains the games VASARA 1 and VASARA 2
Remade with various enhancements, improvements and more content!
Timeless mode (Nintendo Switch, PS4)
Up to 4-Player Co-Op (Nintendo Switch, PS4)
Up to 2-Player Co-OP (PS Vita TV)
Tate / Vertical Mode
Multiple Endings
Easy Mode
… much more!
Screenshots & Trailer