PuzzleBobble EveryBubble!
Posted by Ric Strictly Limited Games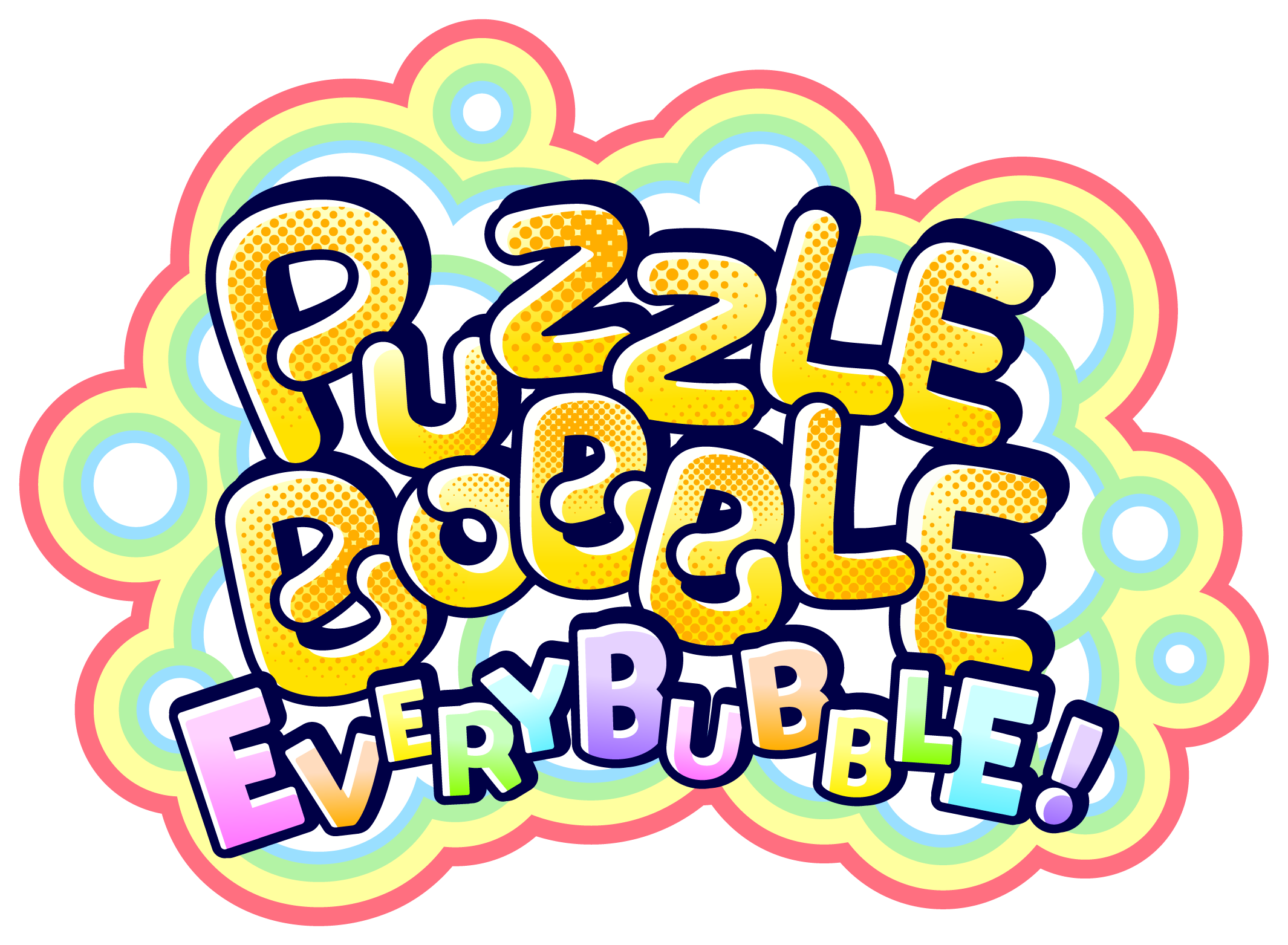 | | |
| --- | --- |
| Developer: | TAITO |
| Licensor: | TAITO |
| Publisher: | SLG |
| SLG Pre Order Start: | 06.11.2022 |
| SLG Release Number: | #78 |
| Platforms: | Nintendo Switch |
| Genre: | Puzzle |
It started all with a Bub(ble):
Puzzle Bobble (a.k.a. Bust-A-Move) is an action-puzzle game where the brothers Bub and Bob, who have been transformed into bubble dragons by a wizard's spell, go on a bubble-bursting adventure. The classic gameplay formula is simple but addictive: using various items and gimmicks, connect three or more bubbles of the same color to remove them from the field and progress. A spin off from the 1986 arcade hit Bubble Bobble, Puzzle Bobble/Bust-A-Move has seen over 20 series titles across countless platforms since its 1994 debut. As the sole owner of Bubble Bobble and Puzzle Bobble's worldwide IP including copyrights and trademarks, TAITO will continue to expand both properties going forward.
In collaboration with our friends at TAITO, we're thrilled to take you on a nostalgia-infused visit to our beloved Rainbow Islands. Connecting the decades between the golden age of video games all the way up to today, we offer you a Strictly Limited edition with the new instant classic Puzzle Bobble Everybubble! Combined with the 90's classic gameplay that started it all.
That's right! Included on the actual game card - as a physical Nintendo Switch worldwide exclusive - is a port of the beloved 16-bit classic Bust-A-Move that first made its appearance on the SNES almost 30 years ago! To give some choice, and to honor Strictly Limited fans worldwide, we'll also make sure to add the Japanese Super Famicom version featuring the games' original title Puzzle Bobble.
Let's have a look at its modern iteration - Puzzle Bobble Everybubble!
Developed by TAITO, Puzzle Bobble Everybubble! is the latest entry in this monumental game series. For the very first time featuring a story mode that up to four people can experience playing simultaneously! Just as back in the day, the narrative forward and create an instant anticipation for the next gameplay round.
A special focus has been set on the quirky personalities of the beloved bubble dragons, having more time to let the player understand their motivations and actions. In the Story Mode a peculiar creature resembling Bub is unable to stop blowing bubbles, causing a lot of trouble for the residents of Rainbow Islands. It's thus up to Bub, Bob, Peb and Pab to bring a bubbly peace to the mischief and save everyone from the mysterious dragon troublemaker.
So, join the four dragons on their bubbly quest to save Rainbow Islands! 
Gameplay:
In the story mode, players have to beat the series-typical puzzle sections that are complimented by story intermissions. These feature the bubbly dragon protagonists and their quirky personalities on their quest to save Rainbow Islands from the large bubbles another character similar to the dragons, started to emit, causing problems for the islands residents.  To clear each stage, players have to remove bubbles by connecting three or more of the same colours with the optional help of items or gimmicks.
List of Features
Vibrant colours and cute graphics 
first time the story mode is playable with up to 4 people 
definite fun with family, friends  
Puzzle Bobble and Bust A Move also on the Cartridge
Screenshots