Dezatopia & Mecha Ritz
Posted by Ric Strictly Limited Games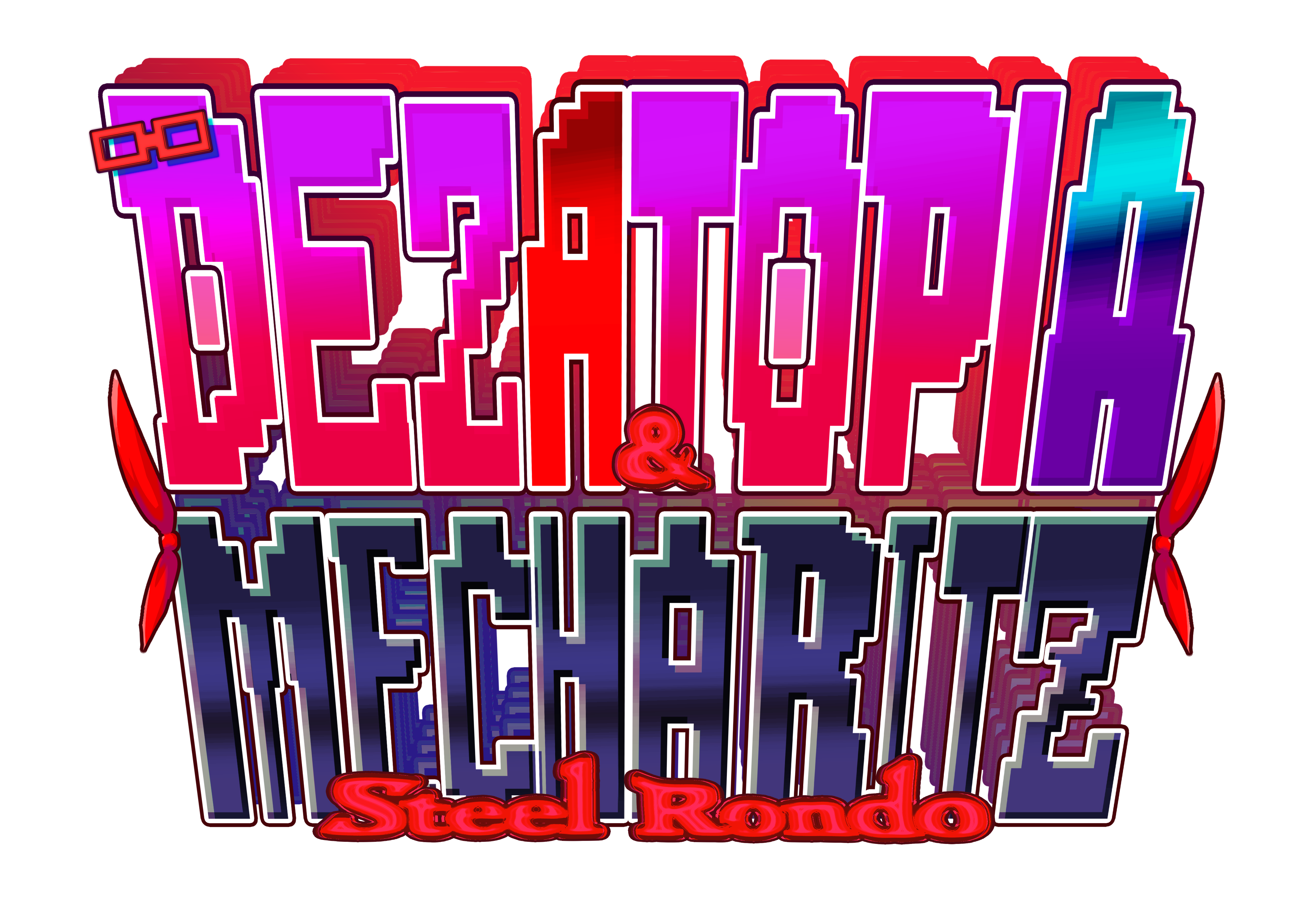 | | |
| --- | --- |
| Developer: | HEY |
| Licensor: | Hanaji Games |
| Publisher: | Strictly Limited Games |
| SLG Pre Order Start: | 04.12.2022 |
| SLG Release Number: | #80 |
| Platforms: | Nintendo Switch |
| Genre: | Shoot 'Em Up, Shooter |
Coming from the talented indie dev at HEY and with the help of the awesome people at Hanaji Games comes the 1-2 punch combo of Shoot 'Em Up action, Dezatopia & Mecha Ritz, in one awesome collection!
Dezatopia
Strange and unusual creatures inhabited Earth's underground, beyond the reach of sunlight and human eyes. This was until Momoko, a fashion-obsessed high school girl, accidentally discovered them. Together, they plotted to combine the civilizations above and below the surface to create a new world: Dezatopia.
 Akane and Aoba, two of Momoko's schoolmates, were hired to help start construction of the towering subterranean bridge. However, on the verge of completion, they discovered the extent of her plans and decided to sabotage the operation. Their only hope of repelling the waves of beasts loyal to their human queen is their work ship, the Speleological Fighter Pink Aurora.
An expansive, detailed world filled with intense thrills and colorful characters await you. Feel it for yourself - anytime and anywhere.

List of Features:
Classic arcade style: Straightforward game system with the thrill of dodging bullets and destroying foes, a must for any SHMUP.
Huge volume of content: 24 unique stages with 21 bosses arranged in 21 routes.
Intuitive controls: New yet simple controls which can be picked up by novices and veterans alike.
Unique shop system: Purchase items on the fly in a feature new to SHMUPS.
Dynamic rank system: 1000 steps of difficulty that automatically adjusts to suit the player's skill.
Amusing story: High school students and underground creatures clash against the combination and domination of two worlds.
Unlockable bonuses: Find hidden items in each stage to open up music in the sound test, background stories, and more.
Graphics: Colorful, eye-catching pixel art with smooth animation.
Soundtrack: All-new music by HEY completely with FM synthesis totaling over 40 tracks.
Mecha Ritz: Steel Rondo
Set in a mechanized world, the story begins with a world-renowned young scientist named Veloce. One day she invented "Mecha" and eradicated humankind with her creation, recreating a metallic world filled with Mechas. Pilot humanity's last hope, a Mecha imbued with human will, through the onslaught of enemy waves. Yet as the tides of battles turn and the world reveals itself, perhaps there's more than what meets the eye.
With an FM Synth soundtrack and a distinctive visual design, Mecha Ritz: Steel Rondo combines retro aesthetics with modern sensibilities. Along with the simple controls, handcrafted stages and exciting unlockables, you will find yourself coming back for more.

List of Features:
Classic Arcade Shoot 'Em Up: Frantic fast paced shooter action
Dynamic Rank System: Self-adjusts to ease in new players or challenge veterans
A Colorful Retro World: Stylized visuals mixing vector graphics and pixel art
Apocalyptic Mechanized Setting: A story of destructive genius and human will
Deep, Satisfying Combat: 15 handcrafted stages with 50 unique bosses
Exciting Unlockables: 14 playable Mechas, branching paths, multiple endings, and more
Original FM Synth Soundtrack: 60 songs to accompany your journey
Supported languages: English, Japanese

Why Dezatopia & Mecha Ritz is joining the SLG catalog:
Shooters are in the DNA of SLG, be it retro or recent indie efforts. And if we get the opportunity to be able to release such a unique pair of SHMUPs as is the case with Dezatopia & Mecha Ritz, we of course take it. Both feature outstanding graphical styles and refined gameplay, some of the best for vertical and horizontal shooters respectively. And for anyone who wants to delve deeper into the imaginative worlds these two are set in, HEY's got you covered with extensive archives with journals, artwork and more. It almost doesn't get better than this. So, we are really happy to have these two join our lineup!
Screenshots